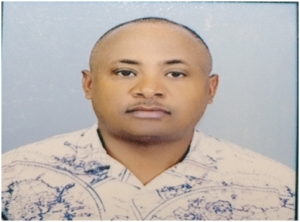 Speech of the CPD-Centre Director
Continuous Professional Development (CPD)" shall mean a range of learning activities through which health professionals maintain and develop throughout their career to ensure that they retain their capacity to practice safely, effectively, and legally within their scope of practice.
It refers to all activities health professionals undertake formally to maintain, update and develop their knowledge, skills and attitudes in response to the health service needs of the public. CPD also denotes to the period of education and training of health professionals commencing after completion of basic or postgraduate health professional training.
It aims to maintain and develop competencies of individual health professionals essential for meeting the changing needs of patients and the health service system to respond to new challenges of emerging/re-emerging health problems and scientific development.
The ultimate purpose of CPD is to improve the health status of citizens through the delivery of quality health services by competent health professionals and helps to establish a CPD system in the country by outlining the process of accreditation of CPD accreditors, CPD providers, and link CPD with re-licensure of health professionals.
Bonso Ami Morke (BSN,MSc-HI, PhD-felow)
MWU Shashamane Campus CPD- Center Director
MWU Shashemane Campus CPD Centere's Effort in the Implementation of CPD
As a prominent and vibrant professional association, MWU Shashemane Campus CPD Centere's has a major role in initiating and maintaining a standardized CPD system in the country. MWU Shashemane Campus CPD Centere's has developed a CPD strategy since 2014.
To this end, EPHA fulfilled CPD requirements and assessed it's capacity to be a CPD accreditor and provider. In addition, MWU Shashemane Campus CPD Centere's recognized areas of collaboration in the CPD implementation and explored the opportunity to speed up the implementation of CPD at national level.
In the meantime, the ministry of health has developed a CPD guidelines and directives in November 2018. Following the guidelines and directives, MWU Shashemane Campus CPD Centre was requested by the FMoH to serve as Continuous Professional Development (CPD) accreditor and received a certificate as an accreditor. "Accreditor" shall refer to government universities and health professionals associations that shall be accredited by the Ministry of Health.
About Us
The MWU Shashemane Campus CPD Centre's was established in 2006 EC to serve as a CPD provider and Accreditation Center .
The MWU Shashemane Campus CPD Centre's has been organizing and conducting national and international trainings for health workers since 2006 EC E.C. The training center has adequate infrastructure which includes different sized class rooms, LCD and broad band internet access. It has also Blocks: 2 training hall,2 skill labs,1- library ,1- cafeteria, 1-IT skill labs , broadband internet service, IST/CPD office.
Currently, the training center is working to improve the learning approach in a more cost effective and efficient manner through blended training by introducing video conferencing and e-Learning platform. The training center has been working with different partners that include FMOH, ORHB, CDC and others. However, the center would like to further strengthen its collaboration and partnership with other partners and professional associations; as this would help the center to contribute to the HTSP goals and strategies by engaging in Continued Professional Development (CPD) and In-Service Trainings (IST).
Mission
To produce professionals capable of providing quality, standardized & comprehensive health services to Ethiopian people.
Vision
To make the training center the leading and self-sustaining Center of excellence in Training & consultancy services by the year 2020 GC.
Values
Professional Integrity: We strive for high level of professionalism and integrity
Excellence in services: What we always work is to achieve excellence in our service
Trust: We ensure maximum openness and integrity to each other.
Customers first: We are here for nothing but to serve and satisfy our customers and we treat them as we would like to be treated
Commitments: No matter what challenges we face and discomforts we feel, we stand firm, be patient and exert our utmost and sustained effort to achieve our goals.
Collaboration: We work together in sprit of mutual support and understanding to achieve our collective goals.
Continued Professional Development: Education, professional behavior and ethics, competence and performance in work duties
Change: We innovate new ways of doing things and be open minded to reforms.
Health Professionals
Ø CPD for General Practitioners
Ø CPD for Nurses
Ø CPD for Public Health
Ø CPD for Midwifery
Ø CPD for Anaesthesia
Ø CPD for Laboratory Technicians
CPD-Courses/ Activity Modality
Category I
§ Face to face training
§ Online Course ELearning (enduring materials)
§ Ethics Training
Category II
§ Research(publish a research article in peer review journal) and writing a book on health and health related areas
§ Training modules including elearning courses developed by
Technical Working Group(TWG)
§ Scientific Conference
§ Workshops
§ Moderating panel discussion
§ Brief communication (Knowledge Sharing)
§ Structured Health Education session
§ Educational visit (applicable when evidence generated)
§ Case management sessions/Grandround (with a maximum of six meetings per year.)
§ Case report
Address

PO Box -285 ;Shahemene, Ethiopia

E-mail

bonsoami2008@gmail.com

Phone

+251 911 95 67 88