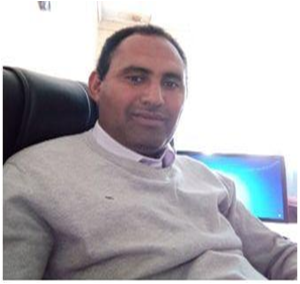 Message
The College of Educational & Behavioral Studies (CEBS) is one of the well-established faculties, which was evolved in 2016 (2008 E.C) with the restructured academic wing of the University. The College was commenced composed with three departments, namely, Educational Planning and Management, Psychology and Adult Education and Community Development. Besides teaching the Regular, Extension and summer students, the College has also the mandate to coordinate and facilitate HDP (Higher Diploma Program), PGDT (Post Graduate Diploma of Teachers Training), PGDSL (Post Graduate Diploma in School Leadership), PGCPSS (Post Graduate Certificate in Primary School Supervision) and other short-term trainings related to Pedagogical Skills. The departments in the college are producing graduates in BA/BED and MA level in regular and summer modalities to meet the diverse demand of the country and to enhance education and job opportunities to the community and graduates in the fields. Besides, the college engaged in providing HDP and Induction training for the Madda Walabu University instructors at Robe, Shahamanne and Goba campuses.
In order to reform its programs, the college, since the year 2016, conducted an extensive need assessment on the availability of graduates who could train and work in different areas of the education sector. The needs assessment result revealed that there is a demand of trained individuals who could work as Developmental Psychologists, Educational Planners and Administrators, Educational Psychologists and Adult Educators and Community Developers, and Curriculum Experts by different institutions. Furthermore, since 2021, the college under department of Educational Planning & Management launched a Ph.D. program in field Curriculum Design & Development. Currently, CEBS has 4 undergraduate (one program called Early Childhood Education & Care on the process of curriculum development), 5 MA (MA in Adult Education & Community Development is on the process of curriculum development) and 1 Ph.D. programs that would satisfy the demand of qualified human resource in the area.
The ultimate goal of our College focus is on high level quality education by ensuring quality and relevant teaching, research and community service. In order to successfully achieve our core missions and primary functions (education, research and community services), we clearly require quality academic staff, adequate facilities, clearly articulated policies and/or guidelines as well as well-functioning management and administration. In this regard, CEBS is one of the strongest colleges in the university in its academic staff composition and profile. The College is equipped with youth as well as experienced academic staffs. The College consists of more than 53 academic staff members (3 Associate Professors, 16 Assistant Professors and 26 lecturers) who are engaged in quality teaching and research activities in basic areas of their fields of studies as well as in other multidisciplinary themes.
Many of our achievements in the previous years align with the goals developed for the College of Education's and Behavioral Studies Strategic Plans. With the help of dedicated staff and students within the College, we are implementing our plans.
I am proud of the progress we have made on this significant undertaking, as we think critically about how to move the College of Education and Behavioral Studies forward, both through expanding programs through identifying new opportunities for innovation and growth.
Dr. Ashebir Demeke (Associate Professor of Applied Developmental Psychology)
Director of College of Education & Behavioural Studies